Shipping and Returns
Shipping
Shipping is Free Worldwide!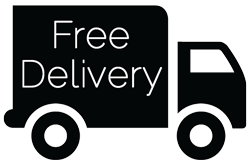 We use UPS for shipping items that are paid using credit card and PayPal. For Cash On Delivery we use Aramex.

We at UMI Pearls make every effort to have your order dispatched within 48 hours once the order has been placed. For our UAE customers, the shipping time ranges between 1-3 working days depending on the specifics of the order. As for our international customers, the shipping time ranges between 5-7 working days depending on specifics of the order and on which particular country the UMI Pearl Jewellery is being shipped to.

We endeavor to use the shortest and most effective delivery time always!

For International Shipment – All orders shipping outside of United Arab Emirates might be subject to customs and duties charges. This charge is independent of UMI Pearls and is not included in the shipping price that was paid for during your check out.


Your order is important to us and will be given priority. Any questions you may have regarding shipping please email us on info@umipearls.com or alternatively contact us on our UMI Pearl Customer Care Centre on 800-UMI; if you are outside the UAE, please call +9714 4469898.
30 Days Money Back Guarantee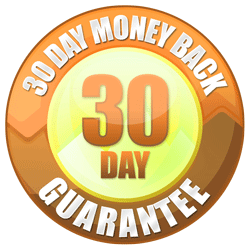 UMI Pearls strives to deliver to its customers the highest quality of products and absolute customer satisfaction. If you have received a product from us that is faulty or does not meet expectations, you have 30 days from date of delivery to contact us. We are happy to refund or replace any UMI Pearls product which is faulty or does not meet expectations provided the product is returned to us with the relevant invoice, with the full packaging and in the same condition it arrived in. Remember you must contact us within the expiry period of 30 days for this request. Please note that you will be liable for any return delivery charge on the items with the exception of faulty items.
Please ensure that you thoroughly read and agree with our terms and conditions while purchasing our products and keep in mind the following before you return or exchange a product:

Products can only be exchanged or refunded within 30 days from date of delivery.
It is mandatory that you first contact UMI Pearls at returns@umipearls.com before returning the item. Products sent back without prior notification may not be subject to exchange or refund.
Products shall be returned to UMI via courier service. Place your UMI product back in its original packaging with the invoice. Please remember to send the product back by engaging the services of a trusted courier service and ensure a signature is asked for on delivery*.
The customer will be liable for any return delivery charge on the items with the exception of faulty items.
To be accepted for return, jewelry must be unworn, free of damage and have the UMI Pearls tag attached. Jewelry that has been customized or altered any way cannot be returned. UMI Pearls reserves the final right to examine and determine the jewelry that can be refunded.
*Regrettably, UMI cannot offer a refund or exchange unless the item is returned safely and securely with the invoice and original packaging.